24 Hour Mobile Locksmith Northridge (818) 296-1032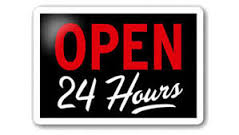 Are you locked out of your car or house? Do you need service immediately? We are open 24 hours a day, 7 days a week to help you immediately when you need it most. Our dispatchers send out technicians that can reach your location in as little as 20 minutes. Our quote is free as well so rest easy knowing that you can hail our service and reach a price affordably. Northridge Lock and Safe offers various locksmith services to help you get back on track again ranging from emergency car/house lockouts to office rekeying services after a break-in.
Our 24 hour Mobile Locksmith Services:
• House/Car Lock-Out
• Repair Break-Ins
• Car Key Replacement & Cutting
• Re-key Locks
• Auto Computer Programing
• Commercial Security Systems
Expert technical know how
We test our technicians on their knowledge of car locks, house keys, door makes, commercial security devices, and anything else concerning your property and its well-being. That is why we won't back down when somebody tries to undercut our best value prices. Our technicians are the best at what they do and it shows in the quality of their work and service.
Lightning Fast Response Time
We take great care in getting our technicians to your location as fast as possible. We equip our technicians with everything they will need to service you on sight immediately. That's why you can expect our guys to be at your location within 20 minutes or less depending on traffic and weather conditions. It makes sense to let our guys handle your problem as fast as possible.
Rapid, Professional Service 24/7
We will give you rapid professional service 24 hours a day, 7 days a week. We also guarantee that the response time from the moment you contact our customer service representatives will be no longer than 20 minutes.
Last but not least, our state-of-the-art computerized system enables our representatives to pass your request on to the technician closest to you. This technician, equipped with the most advanced tools, will be at your disposal in no time at all.