Northridge Automotive Locksmith Services: (818) 296-1032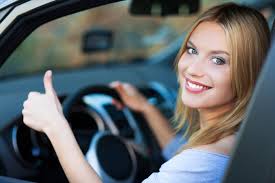 Are you unable to get into your car or is your key stuck in the ignition? Let Northridge Lock and Safe handle it. We offer a variety of locksmith services to benefit all kinds of customers. Therefore, we can handle all of your automotive requirements with our specialized Northridge automotive locksmith services.
Our professional locksmith technicians are fully capable of helping you with anything from emergency lockouts, duplicate keys, computer chip key reprogramming, fixing or swapping ignitions, installing/repairing electronic locks, changing locks, fixing locks, switching locks, unlocking car doors, key removal, making transponder keys, opening/unlocking trunks and a great deal more services!
Mobile Locksmith Service 24/7
We are a 24-hour mobile service that comes to you when you need help the most. Our technicians come with all the tools they will need for the job and work fast and efficiently. We are also local to the San Fernando Valley area so our technicians will be at your location before you know it.
I cannot find my car keys. Can you get me a replacement fast?
We work 24 hours a day to make sure you don't have to. Our technicians are experts at making car keys on the spot and will whip up a new one for you in no time. We have handy, reliable equipment and our techniques have been tested on all make and model cars over many years. If we can't get you a replacement, no one can.
I locked my keys in the trunk, can you open it for me?
We can open your trunk and even make a spare key for you just in case it happens again. Just give us a call at (818) 296-1032 and our technicians can be at your location in less than 20 minutes. We love helping our clients out when they need it most. But we will go one step further than other companies to help prevent incidents like this from happening again. Because we believe our customers deserve to be informed about their car's security and the risks that come with it.
Our Automotive Locksmith Services:
Ignition Repair
Broken Key Extraction
Gas/ Oil Delivery
Jammed keys
Lost keys
Car door lock repair
Car Key Replacement
Key Duplication
Key Fob Service
Northridge Lock and Safe has been helping people get back to their lives for over 9 years and counting. We have the tools and equipment to work with all make and model vehicles, regardless of the year. One call to our offices and you can breathe easy again, guaranteed. Call today!