Rekey Service in Northridge  (818) 296-1032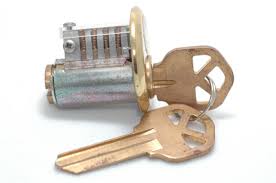 Have you ever lost your keys? Most people have, it's nothing to be ashamed of. The problem is very easy to fix. All you need to do is call Northridge Lock and Safe to rekey your lock. One of our amazing technicians can meet with you and take a quick look at the lock they are working with. And offer you the most affordable price in the business.
Additionally, you might be wondering what a rekey even is and why you would even want or need one. Well, unfortunately when losing keys, they can fall into the hands of someone we don't want them to have. Therefore, just for the sake of peace of mind and of course, safety, we recommend rekeying the lock.
What Does Rekeying Mean?
Rekeying is replacing the lock cylinder and lock pins with new ones that make the old key useless. Locks can also be rekeyed to make master key systems. To remove a lock, you must first remove the lock cylinder from any housing it rests in. After that, the lock cylinder must be disassembled and the plug needs to be removed.  In addition, worn pins are replaced with new pins if the old pin becomes too short to reach the shear-line. The shear-line is the thin line shared by the plug and its cylindrical housing. Lock cylinders use different length pins in different combinations to create relatively unique key biting. Last but not least, the plug has cylindrical chambers spaced according to what the manufacturer recommends. Each cut sits under a chamber of its own, and each pin sits on a cut of its own.
Rekeying Pros and Cons
Generally, any type of lock, even smart locks, can be rekeyed successfully. As convenient as rekeying is it has a huge disadvantage. There's a chance it can be easily recopied if you do not keep it secure. You should consider rekeying your home or business every 3 years. Rekeying is something you can do yourself, but you should be aware of how tedious it can be. If you want to save some time, consider hiring a locksmith to get it done right.
Reasons to Rekey Your Home/Business
• Purchasing a new house/business location.
• Spare key getting lost
• Domestic Helpers- Groundkeepers, cleaning companies, nannies, etc.
• Roommate moving out.
• Employee quits or gets fired & won't return their keys.
• When lock becomes old and hard to open.
• When lock/key wears out.
• If your key/purse gets lost or stolen.
• When you want to upgrade your home/business.
• Burglary/theft
Furthermore, a rekey service gives people a strong sense of security. We highly recommend this service if you've misplaced your keys, have had them stolen or if you are a landlord and your previous tenant has moved out and taken the keys with them. Whether you trust this person or not should not matter. But it is the new tenant's peace of mind that makes renters love this service and use it so often.
24 Hour Rekey Services in Your Neighborhood
Northridge Lock and Safe is the leading locksmith company throughout the Northridge and San Fernando Valley areas. We are dependable, knowledgeable and best of all, we are available, which is everything you can want in a locksmith! Yes, Northridge Lock and Safe is available 24 hours a day, 7 days a week, even on holidays. Because we know that emergencies can happen at any time, so our services are available when and where it happens.
Therefore, just give us a quick and easy phone call and speak to one of our lovely representatives and they can send a technician to you in as little as 20 minutes. Call us today and find out why customers highly recommend us today!