Lock Change Service Northridge (818) 926-1032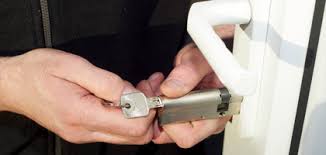 Everyone has lost their keys at some point or another. It's nothing to feel bad about when there is a solution. The problem is very easy to resolve. Just a simple phone call to Northridge Lock and Safe will get you a lock change in no time. One of our amazing technicians can meet with you and take a quick look at the lock they are working with and offer you the most affordable price in the business.
You might be wondering what a rekey even is and why you would even want or need one. As frightening as it is to hear, when you lose your keys, they could land in the hands of someone you wouldn't want them to. So, for your safety, we advise you to get a lock change service every three years.
A Fresh Start on your Business
A lock change will provide you a fresh start on the security of your home and possessions. We highly recommend doing this if you have lost your keys, got them stolen or if you are a renter and your last tenant moved out and took the keys with them. It is always best to be safe than sorry. And it will give your new tenant peace of mind knowing that stranger doesn't have access to their home.
If you feel that your house's security is at risk, come and schedule an appointment with Northridge Lock and Safe. We've been working in the San Fernando Valley for many years and are experts in lock changes and home security.
Local, Reliable and Trustworthy
We are the most trustworthy and reliable locksmith company you can choose which is a rare thing to find in the industry. We are also available 100% of the time. Northridge Lock and Safe is available 24 days hours a day, 7 days a week, 365 days a year. We know that there are emergency situations, and you shouldn't have to wait long periods of time for someone to be there for you.
Just give us a quick and easy phone call and speak to one of our dispatchers and they will send a technician to you in as little as 20 minutes. Call us today and find out why we are the best locksmith in Northridge.