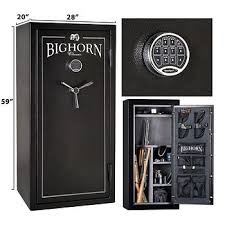 A safe is supposed to do exactly what its name promises to do, keep your valuables safe. What happens if you don't have one? Or if the one you already have does not work anymore? Well, Northridge Lock and Safe is the right place to call.
We know a thing or two about safes and security systems. If you need your safe fixed so that the lock works like brand new, we can do that. If you need your old one replaced or get a new one altogether, we can do that too!
All of our technicians are skilled and capable of handling the most difficult safe issues. Here at Northridge Lock and Safe, we don't cut corners. We provide quality services to all of our customers and get the job done so you can feel happy about choosing us.
100% Customer Satisfaction Guaranteed
There really is no competition compared to Northridge Lock and Safe. We provide the best customer satisfaction in all of Northridge by making sure all of our technicians are highly skilled, knowledgeable of all the most up to date locksmith methods and equipped with tools that produce more than satisfactory results. We do not strive for satisfactory because we are capable of excellence.
Available 24/7 for Safe Service Year Round
There is nothing to worry about when you have Northridge Lock and Safe on your side. We make ourselves available around the clock all year round. This means we are open 24 hours a day, 7 days a week. There are no store hours for safety because safety should be assured to our clients whenever they need it.
At any time of the day or night, you can call us at the phone number provided and speak to a representative that can quickly and easily send a technician to you. The technician will then call you at the phone number you provide for us upon arrival and get you a working safe you will love. Call now and find out why Northridge Lock and Safe is the best choice for you!