Lock Repair Service Northridge (818) 296-1032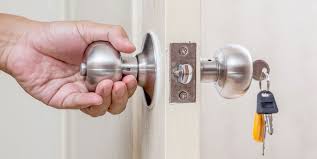 Locks, just like anything, one day become worn down and unusable or broken. Either way, it is always good to know a company that can be there for you when your locks are not providing the same level of security as they should. Northridge Lock and Safe is the place to call. As the best Lock Repair company in the San Fernando Valley, we can help you when your lock is no longer useful to you. We can bring it back to life as if it were brand new.
Old Locks Put You At Risk
All of our technicians are highly skilled workers that are knowledgeable of all the latest lock repair technology. Not having a dependable lock can put all of your loved ones and belongings at high risk of harm or theft. No one wants to feel on edge and take a risk like that and we don't want that for you either. Call Northridge Lock and Safe and speak to one of our lovely over the phone representatives. And schedule a time and place where you need the lock change done. Within minutes, our technician can be there for you.
Open 24 Hours a Day for Lock Repair Service
Did your lock all of a sudden stop working late at night and now you don't feel safe going to sleep leaving it that way? Well, thankfully, Northridge Lock and Safe is open 24/7 at your disposal. Yes, you read right. We are open 24 hours a day, 7 days a week, 365 days a year. We keep 100% client satisfaction in mind and that is our number one goal. There is no risk or chance of choosing wrong with Northridge Lock and Safe. We are a company with employees all there to help, people you can count on.
Serving Northridge For Over 9 Years 
We understand the situation you are in and how you must be feeling. So we want to make sure that someone is available to help you right away. Give us a call to the number on our website and a dispatcher will quickly answer your phone call and send a wonderful technician to you as soon as possible. Call today and find out why Lock Repair Northridge is the best in the industry.