Car Lockout Service Northridge (818) 296-1032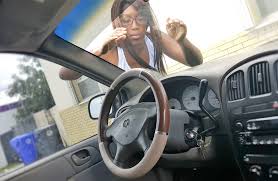 We've all been locked out of our cars at some point or another and if it hasn't happened to you yet, never say never and just be prepared. Call Northridge Lock and Safe in case you are ever stuck in this scenario. We are open 24/7 because we know being locked out of your car can be scary, especially at night. We would never want you to wait which is why if you call us, you can speak to a real person over the phone.
Locked out of your car and Lost your keys?
A car lockout doesn't always mean you left your keys inside the car or that you forgot your keys. You could also be facing a situation where you've completely lost or misplaced your keys and don't have any spare keys. In a situation like this, you most likely need to get a new key made. The prices for these keys all depend on the year, make, and model of your car and the type of key you're in need of. If you have a newer, up-to-date European car, expect to pay a little more than the average basic car would. The new models are a bit pricier just because they all require special programming that limits the chances of car theft. Our locksmith will make the key on sight after being sent to you and have you going in no time.
Some Basic Information to Serve You Better
All you need to do is be prepared to tell us the year, make and model of the car. And give us the exact address where you and your car are located. We can then give you a free estimate of the cost and send someone to you in only 20 minutes. It really is just that simple. In a short time, the technician will call you telling you he has arrived and begin working right away on your car.
Pricing for Car Lockout Services
A normal Car Lockout Service is about fifteen dollars to get a technician out to you, and for the job itself, about forty-five dollars. The fee depends on the difficulty of the situation as well as the skill the situation needs. Locksmiths are professionals and they try to do the job fast with the least amount of damage as possible. Keep in mind that when you're locked out and trying to break in yourself, you are most likely already causing damage to your car. Our locksmith technicians always try to avoid that.
Pick a Car Lockout Service
Key made for lost car keys, locked door and car lockout
Car key replacement
Uncovering the Car door
Transponder key, chip key or switchblade key problems
Rekey
Damaged ignition key
Key substitution
Open trunk for dropped keys
How long would it take for my car to get unlocked and a Locksmith to show up?
A professional locksmith would be able to arrive at your location in about 30 minutes. In order to open your door, the technician should take about five minutes tops. But worst-case scenario would take a bit longer.
Every one of our many technicians is dependable. They all arrive within very close range of the estimated arrival time. If for some reason they are unable to reach you, feel free to call back for a more accurate time.
100% Customer Satisfaction
All of us here at Northridge Lock and Safe care about our clients and value one hundred percent customer satisfaction. We do our absolute best to get a new key for you and back on the road immediately. You will be happy with your new key, you will not even miss the old one.
All of our technicians are equipped with the latest locksmith technology and can work with any type of car. We are able to make any key from a push to start remote to a regular ignition, so don't hesitate. Call Northridge Lock and Safe and get your life back to normal again.